Part dream, part memory, part fantasy
More of a leap of the imagination than a mere bar, Deja Blu is a place where the art of mixology is performed with curiosity and commitment, and a liquid dinner is just one of the latest innovations.
There's no such thing as run of the mill here: extravagant combinations and the search for unusual ingredients put Deja Blu firmly on the list of must-do experiences.
Each day, we dedicate hours to the relentless quest for super fresh ingredients and to balance flavors and refine our homemade cocktails. Precision, attention to detail, perseverance.

With food pairings, we do things slightly differently. In constant pursuit of creativity and inspiration, we pair the gourmet dish with the cocktail, rather than the other way round. Have you ever tried our intriguing Fine Drinking and Gourmet experience? The dishes revolve around the drink, twirling and blending in perfect harmony with it.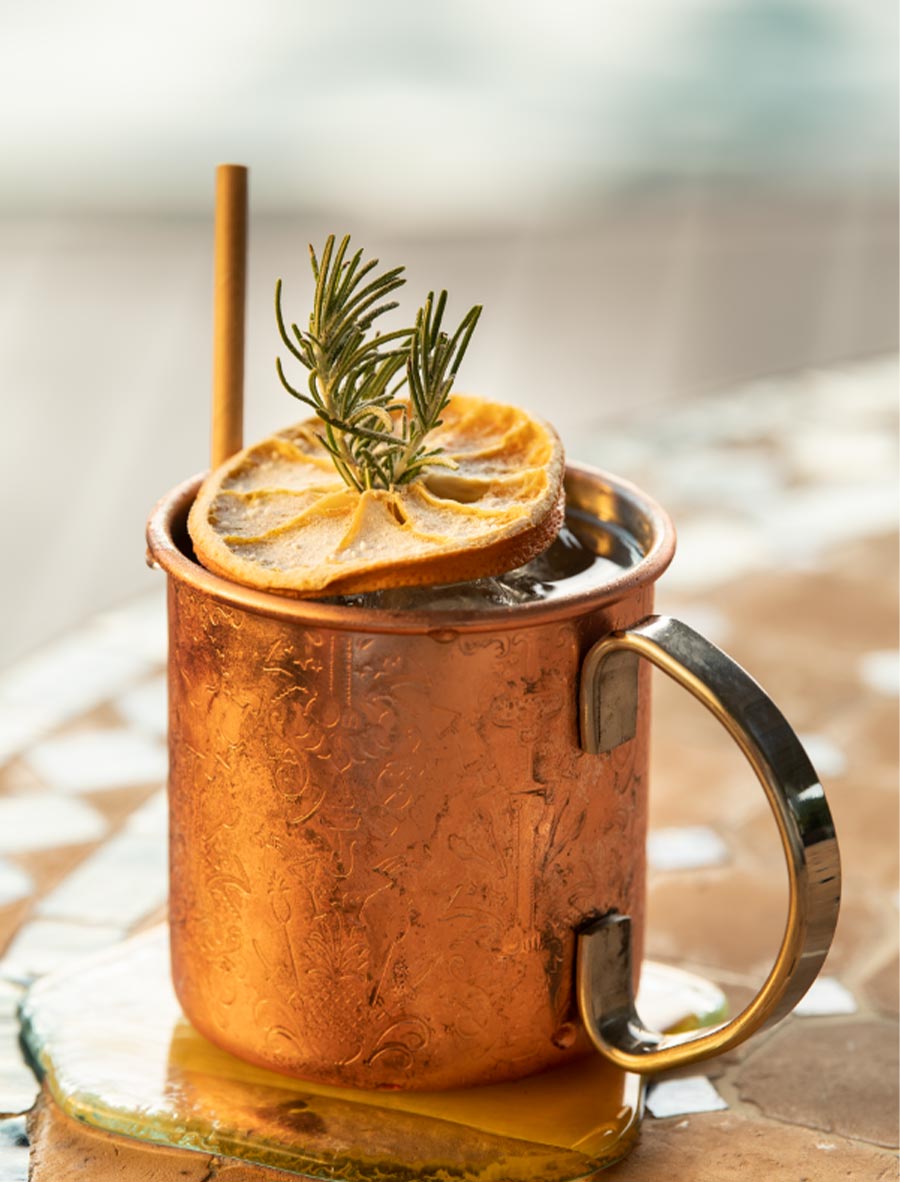 SIGNATURE
cocktails
---
Created uniquely by our barmen, our signature cocktails are original creations. Hiding behind every sip lie elaborate homemade techniques using local, seasonal ingredients, and beautiful presentations, each with its own story.
Each aroma brings with it nuances that blend with others: the balance between ingredients, or alternatively the contrast between them, is paramount.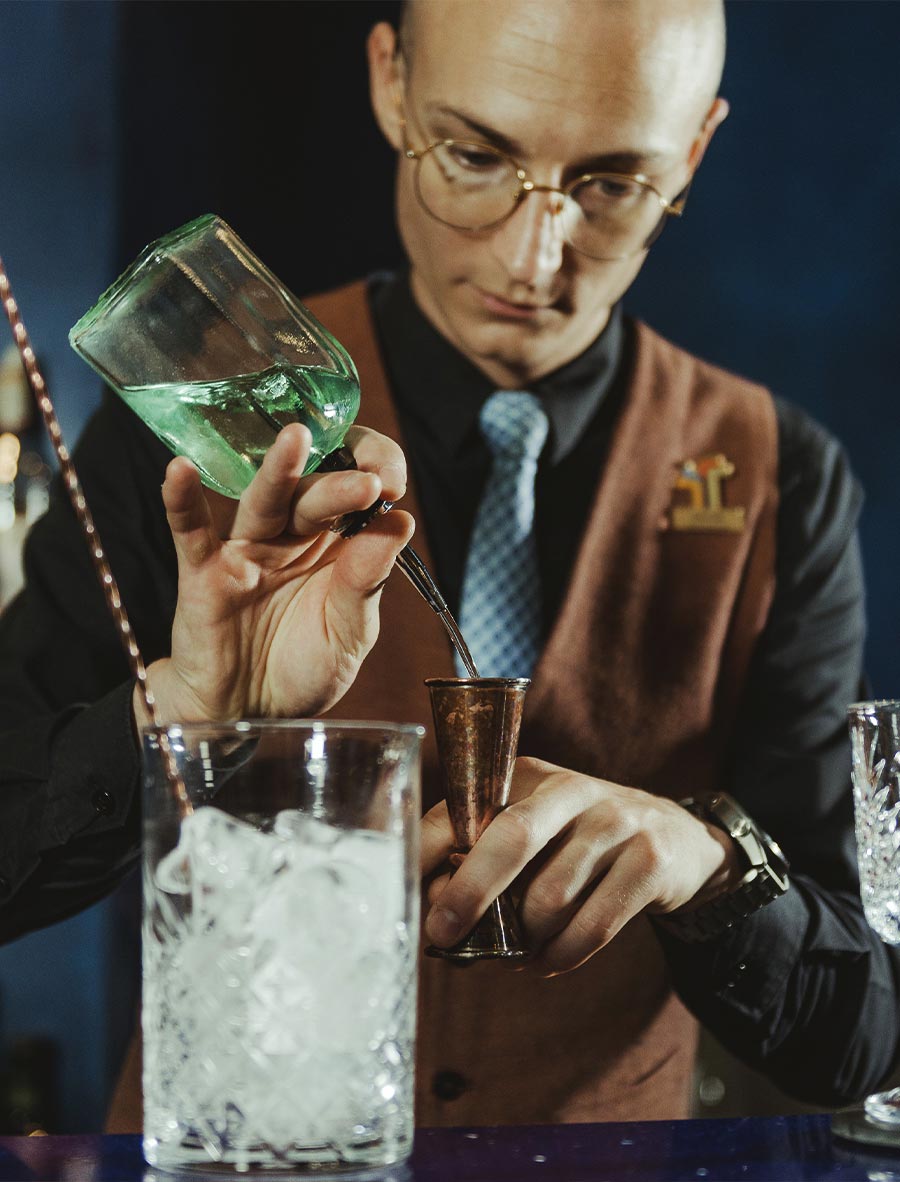 MIXOLOGY
art
---
Experience an enchanting alchemy of flavors, aromas and colors. Deja Blu's mixology skillfully brings together ingredients that have been carefully selected to transform them into classic liquid poetry.
Each cocktail is designed to reawaken muted sensations and bring memories to life.
For us, this is the very essence of sensory discovery, a science of the soul that both nourishes and enchants.

GOURMET appetizers
---
Get ready for a pocket – size culinary masterpiece alongside your drink at aperitivo time: our gourmet canapés sre prepared by chef Fabio Cordella, perfectly paired with your chosen cocktail. Nibble and sip, an inseparable duet that goes together like Fred & Ginger.
The gourmet aperitif at Deja Blu is a ritual, an intertwine in the intimate surroundings of the poolside, on the candlelit patio, or in the more traditional bar settings.

Time is our secret ingredient.
The ageing process in walnut, oak and chestnut barrels gives our aged cocktails a firm and rounded flavor, with strong hints of nature.
Experience a tasting of our aged cocktails.
Negroni, Manhattan and Boulevardier, which one will you go for?
Why not give it a try?
We take pleasure in listening to what you like and putting it in a glass. Leave it to us and we promise to dazzle, going that little bit further, and doing so with style and elegance.
Our cocktails are all journeys into taste, dedicated to guests seeking excellence, to those able to recognize the aroma of memories, and to those for whom a drink is more than just a drink but also something for them to gaze upon, breathe in and explore. In short, to those who love beauty in all its forms and with all its senses.
For you.